Man discovers drugs concealed inside slippers his friend gave him to deliver abroad (video)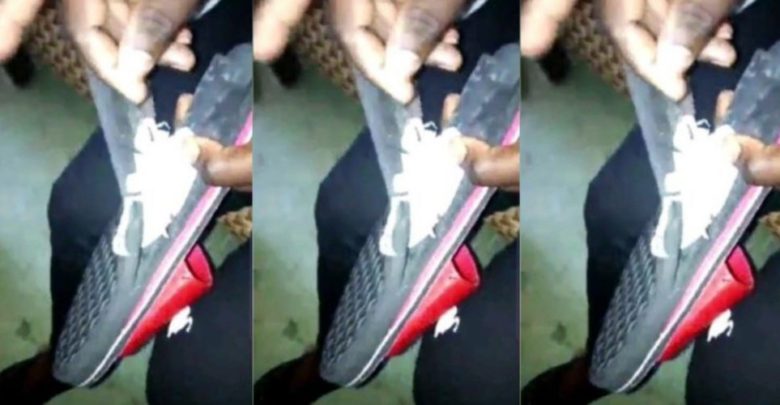 A video shared online shows the moment drugs were discovered in a pair of slippers given to a man by a friend to help deliver to another person abroad.
In the trending video, a number of people can be seen using a blade to cut the slippers open. In the middle of the slippers was a package of Tramadol, which has been banned.
Watch the video below.