Man filmed scaling the outside of The Shard in London (video)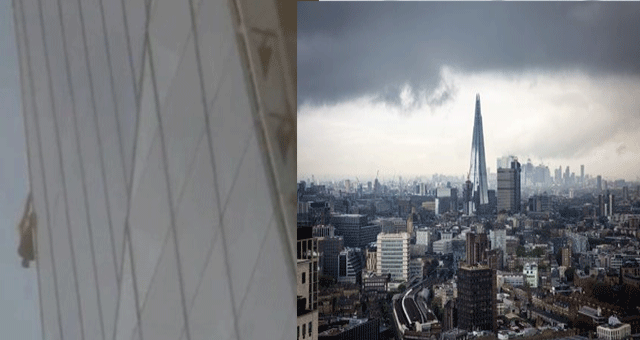 A man was filmed climbing The Shard in London without any apparent safety harnesses this morning July 8th.
At the time of filming, the man was already near the top of the 1,017ft, 95-storey skyscraper in central London at just after 5am. The structure is the tallest building in the UK and the man's action had people looking on in horror.
Police were called to the building and said the man was taken inside to speak with officers a short time later.
A Met Police spokesman confirmed officers managed to get him inside but that he was not arrested and was later released, according to Metro UK.
The Shard is one of London's most popular tourist attractions.