Man kills neighbor for repeatedly asking him "When Are You Getting Married"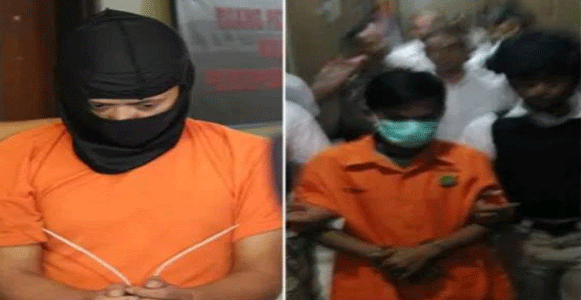 In an accident which occurred last month in Kampung Pasir Jonge, Indonesia, a 28-year-old man shockingly killed his pregnant neighbour after repeatedly being asked, "When are you getting married?".
The 28-year-old man identified as Faiz Nurdin got irritated with the question his pregnant neighbour, Aisyah asked him while he was sitting in front of his house. 32-year-old Aisyah had asked him to get married as soon as possible, as others were already married.
"The suspect revealed that the woman said, 'Faiz get married, the others are already married, why aren't you getting married yet?' These words offended the suspect," a spokesperson from the police force said.
It was gathered that Faiz who felt insulted with the question, stormed Asiyah's home and strangled her to death with his bare hands in her bedroom. She had bitten his fingers while trying to defend herself, police said.
After commiting the crime, he stole her cellphone and some cash amounting to $59. If proven guilty, Faiz will be facing life imprisonment.