Man sentenced to life imprisonment for stealing set of hedge trimmers is freed after spending 23 years in prison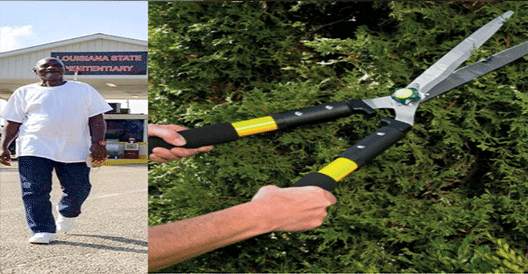 Bryant was 38 when he was caught red-handed stealing a pair of clippers from a carport storeroom at a home in Shreveport and arrested in January 1997.
He had been convicted of burglary that year and had previous convictions, so was sentenced to life in prison under state law under the USA's three strikes law.
Mr Bryant will now enter a programme in Baton Rouge which teaches prisoners how to adjust to life as a free man.
Authorities will let him move into his brother's home in Shreveport on completion of the programme.
Mr Bryant must also abide by a curfew, attend Alcoholics Anonymous meetings and complete community service.
Human rights groups called the board's decision to grant parole a "long-overdue victory."