Photos-Married Zimbabwean man caught having sex with mentally challenged woman on Christmas Day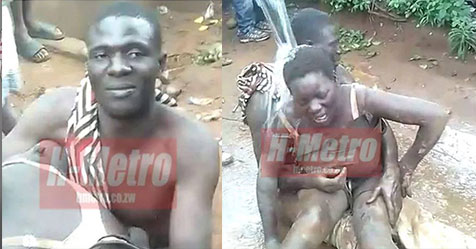 According to reports, he was humiliated as people who rushed to the scene mocked and soaked him with muddy water, while others brought out their phones to record him with the mad woman.
A source who spoke to H-Metro, disclosed that his wife left him after the incident.
"People were shocked since both are known in this neighbourhood and the sad thing is that his wife packed her belongings after witnessing her husband's actions," the insider said.