Meanwhile in italy:Anti-drug advocate, Een rrested sabienlOse kingsley awith cocaine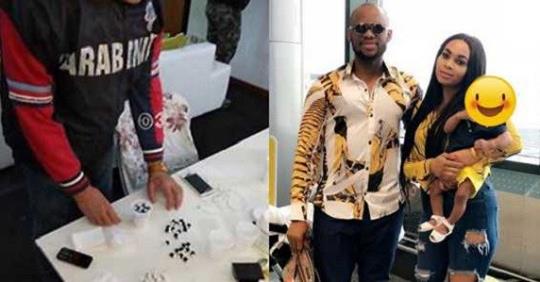 A Nigerian anti-drug advocate, Esabienlen Ose Kingsley who also is the owner of a Benin, Edo State-based NGO that fights against drug abuse, has reportedly been apprehended for drug trafficking in Italy, alongside his wife, Gertrude.
Kingsley, 33, his 32-year-old wife and a Kenyan were arrested by the Carabinieri at their Vicofertile, Parma home, with 1.2kg of cocaine which they were about to flood the market with.
According to the police, the investigation started since 2015 after they got a tip off on a certain cartel that specializes in circulating hard drugs across the country.
The Police waited until that moment, after all the necessary evidences against the culprits have been established, a police source reveals.