Meet The Voice Goddess, African Whitney Houston Bsenjo.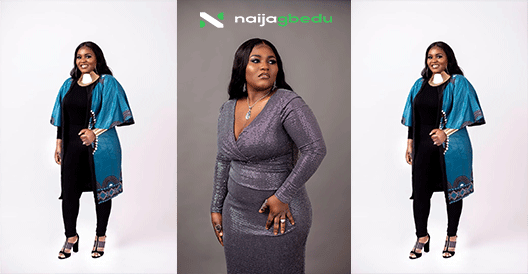 Bsenjo is a RnB singer, contemporary gospel artist and songwriter based in the United States. Her full names are Belinda Senjo. She originated from the Northwest Region of Cameroon precisely from Nso in Bui Division.She was born on August 29th, 1992, in Yaounde, the center Region of Cameroon. She started music at a very young  age of 13. Bsenjo only realized she was quite gifted and embodied such an extraordinary singing talent  mainly as a result of the warm and hearts felt compliments being showered  on her everything she sang  somewhere. This went a long way to boost her confidence and equally encouraged  her to never stop singing. As a result, she joined her high school choir and before she could put her feets to the ground, she was made the choir leader. BSenjo also took part in many singing competitions such as the Coca-Cola competitions.
 All these paved the way for her first big move in 2010, which was releasing an album. With so much faith, she thought it will land her a huge fortune and a record deal. Unfortunately for her, it didn't go so well due to certain difficulties.In 2010, she released her first album "Stand on your faith" which didn't go anywhere due to the lack of publicity and finance. Coupled with the fact that she was still in school. Additionally, she encountered many challenges from friends and some relatives who tried to discourage and derail her from pursuing her singing career because according to them, ''she was a  nobody singing rubbish."In 2013, something great happened which completely changed her life for the better. BSenjo won the American DV Lottery. She recounts it being the most overwhelming feeling ever.When she arrived the U.S, she did covers of artists who inspired her. Some of these artists included Beyoncé, Mariah Carey, Tasha Cobbs and CeCe Winans. She will post these covers on social media, where she had a good number of followers. In 2014, she decided to showcase her talent to the rest of the world by auditioning for America's Got Talent Competitions. She never made it to the live shows, but this in no way discouraged her.