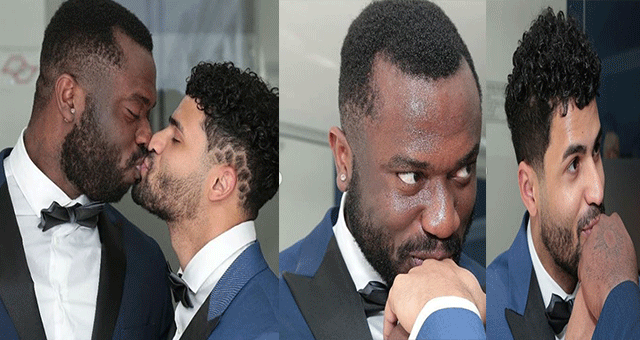 Nigerian born UK-based writer, Michael Lord Smith who just got married to his Brazilian partner, Deck Farias in Sao Paolo, has revealed that he has never kissed or fancied a girl and even find himself disgusted by even having a thought about doing anything sexual with a girl.
He made the comment in a Facebook post where he asked his friends if they can sleep with a transgender male as a 100% gay man.
See his post and comment below.