Mimie Moana who died in Rolls Royce crash with Zimbabwean socialite Ginimbi and others, narrated a scary dream about her death before it happened (videos )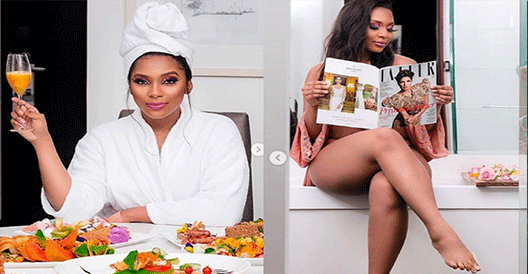 Zimbabwean socialite, video vixen and fitness bunny Michelle Amuli popularly known as Mimie Moana who died in the fatal Rolls Royce crash alongside flamboyant businessman Genius 'Ginimbi' Kadungure and two others, narrated a scary dream about her death in a video making rounds on social media.
The accident which also claimed the lives of two other people including a Malawian national who happens to be a wanted fugitive in his country, occurred while the friends were on their way from Dreams Night Club after celebrating Mimie's 26th birthday in the early hours of Sunday November 8.
Mimie who turned 26 on November 6, had shared beautiful photos on her on Instagram in celebration of her new age.
The photos came with captions which read;
"When you're trying to act mature cz you woke up a year older buhhh deep down you know you're childish af. Happy Freaking birthday THE BEAUTIFUL BEAST"

"Grow and Glow babe gurlllllll "
In an undated Instalive video, Mimie narrated a scary dream she had on a previous night. She said she saw herself gasping for air and screaming for help, with people around her looking in confused faces.
Click link to watch video
https://www.instagram.com/p/CHXc6-4AXLL/