Monkeypox From Bayelsa Has Spread To Rivers State And Akwa Ibom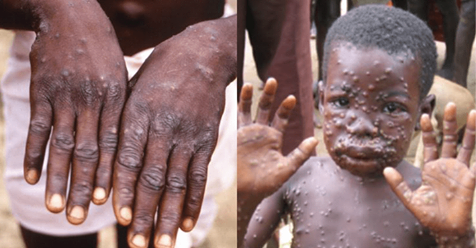 One case of Monkeypox has been recorded in Akwa Ibom State, an official has confirmed.
At least 13 people suspected to be affected by the viral disease are on admittance in hospitals in neighboring Bayelsa and Rivers states.
The Commissioner for Information in the Akwa Ibom, Charles Udoh, in a statement issued in Uyo, confirmed the single case. He also said that the state government was investigating two more cases suspected to be monkeypox.
"Monkeypox currently has no treatment and no vaccine," Mr. Udoh said. "It looks like small pox but the rashes are larger while the disease is milder."

"The era of avoiding excessive handshake, regular hand-washing and abstinence from bush meat is here again.

"We will provide more information subsequently," the commissioner said.

The recent incident of the virus was first reported in Bayelsa last week with a medical doctor and 10 others quarantined.

We reported how the number of suspected cases in Bayelsa increased to 13. Three suspected cases were later reported in Rivers State.

Samples from suspected victims in Bayelsa and Rivers have been sent to the World Health Organisation, WHO laboratory in Dakar, Senegal for confirmation.

After the first report of the suspected cases in Bayelsa, the Minister of Health, Isaac Adewole and the Executive Director of the Nigeria Centre for Disease Control, NCDC, Chikwe Ihekweazu, had called for calm among Nigerians saying the government is taking the required steps to manage the disease and to prevent further spread. (PREMIUM TIMES)