Mother of one speaks out about how she discovered her daughter was being sexually abused by dad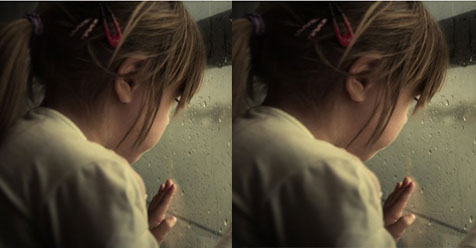 A mother has spoken out about how she discovered her daughter was being sexually abused by her father.
Samantha (not her real name) said she "knew in her gut" that something was wrong with her little girl, Gemma (also not real name) after her behavior began to "deteriorate" shortly after her parents split up. The couple split up when Gemma was 3 and over the next few years, her behavior deteriorated. It wasn't until the child was 9 years that she finally told her mother what her father had been doing to her. The brave mum is now sharing how she got her daughter to speak up.
Samantha said: "Gemma was a normal, happy child when she was very young but things started to change when I separated from her father when she was three years old. Gemma's behavior continued to deteriorate over the next few years and when she was seven, I had a gut feeling that something was wrong. I felt I needed to talk to her."
The concerned mother found out about the PANTS campaign which helps adults teach children that their body belongs to them and only them, and they should talk to an adult if they are upset or worried. PANTS is an acronym that where P stands for Privates are private, A is Always remember your body belongs to you, N stands for No means no, T is Talk about secrets that upset you and finally S is Speak up, someone can help.
When Gemma was nine, her mother saw the PANTS campaign online and decided to go through it with her one evening. In the process, her daughter made a shocking revelation.
"She disclosed that her father had sexually abused her. I just listened and got her to bed before contacting the police and reporting the abuse. She is ten now, she's safe and a weight has been lifted off her shoulders. It's been very hard."
She is now urging other parents to use PANTS to help keep their children safe.
"My advice to parents is to use the PANTS rule as early as possible. I wish I'd used it sooner. It's child friendly and uses age appropriate language," Samantha advised.