Mozambican women caught washing used facemasks to resell (photos)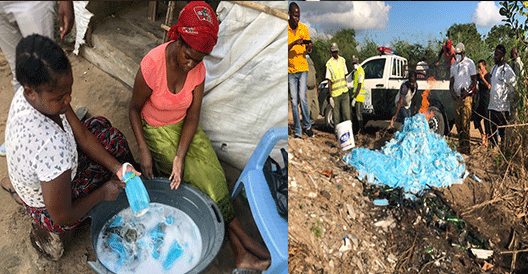 As the world battles the Coronavirus pandemic, two Mozambican women said to be employed by a Chinese national, were recently caught washing used facemasks which they intended to resell to residents of Sofala province in the country.
The facemasks were immediately confiscated and destroyed.
Mozambique currently has 39 confirmed cases of Coronavirus with 4 discharged patients and no death.
See more photos below