"My daughter was used for ritual" Ondo ex-deputy governor, Lasisi Oluboyo says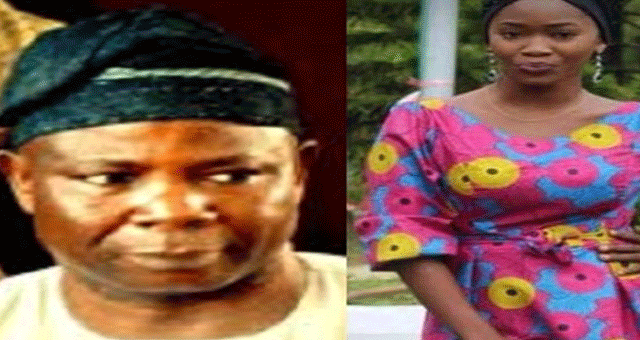 A former deputy governor of Ondo State, Lasisi Oluboyo, whose daughter, Khadijat, was found in the room of her boyfriend, Adeyemi Alao, on Sunday July 8th, has accused the suspect of killing his daughter for ritual purposes.
Khadijat, a student at the Adekunle Ajasin University, Akungba Akoko, Ondo State, was found dead in Alao's room.
Reacting to the unfortunate incident, the distraught father who spoke to newsmen yesterday, said his daughter was killed for ritual purposes and maintained that the young lady was charmed and hypnotized, adding that Khadijat could not have gone to Alao's house on her own volition.
Somebody called us that she was missing on Monday, July 2, 2018, and we got in touch with her friends in the school. I had sent her money on previous Friday; the usual thing is that when she got bank alert, she would call me back to thank me. But I did not get any response from her that day. On Monday, we called her number and we did not get through. We got a text that the phone was not good and that she would call back."
Lasisi said his family later organised a special prayer which made the suspect to confess to his sister that he killed Khadijat and used her for ritual purposes.
The former Deputy Governor said he has decided not to go to court over the killing of his daughter, saying, "to me, I don't want anything, God's judgment is more than all the human's verdict."