"My family is dead to me" Nigerian boy filmed scattering his parents' home because his mother refused to meet his demands speaks up (video)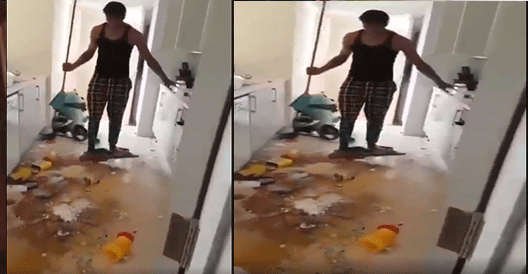 Chidera, the teenage Nigerian boy who was filmed in a viral video trashing his mother's house has shared his side of the story.
In the viral video, the boy is seen opening foodstuff in the kitchen and pouring them on the floor. He ignored those trying to reason with him.
His mother was asked what happened and she said he came home and started demanding some things from her, including "P21" passport. She said he went into a rage when she didn't give him.