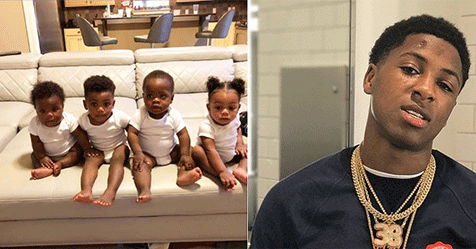 What is an 18-year-old boy doing with babies, let alone with 4 babies?
Rapper NBA YoungBoy is a father of four babies, all less than two years. The kids are so close in age you could easily think they are quadruplets. He already had 3 of the kids by the time he was 17, then had 1 more recently.
One wonders when he even got the chance to make the last baby because he served six months in prison, from Dec 2016 to May 2017.