Nigerian man bags 3 life sentences plus 76 years in jail for raping and sodomizing girl, 13, in the US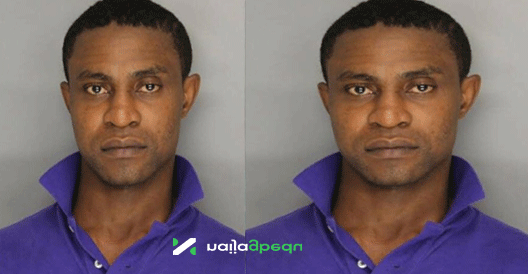 A Nigerian man has been sentenced to three consecutive life sentences plus an additional 76 years for raping and sodomizing a 13-year-old girl in the United States of America.
Adedoja Olaniyi Bah, 32, was convicted on 12 charges including rape, aggravated sodomy, aggravated sexual battery, two counts of child molestation, two counts of aggravated child molestation, false imprisonment, aggravated assault, terroristic threats.
He was found guilty a month ago and was sentenced on Wednesday, November 13, in Douglas County, Georgia, U.S.
Prosecutors revealed how Adedoja spotted the victim on July 15, 2017 then chased her into some woods near the Reserve at Sweetwater Apartments where she lived before punching her, throwing her to the ground and holding her down. He then raped and sodomized her.
During the attack, Bah threatened to kill her if she resisted. The victim frantically ran to a family friend's apartment for help after the attack, while Bah calmly walked to his vehicle and drove away.
According to Fox5Atlanta, the defense asked the court for mercy and to allow Adedoja to return to his native Nigeria but the judge denied this request.
Judge Adams said: "Mercy is not mine to give you. I'm not the one you should be asking for mercy from."
Deputy Chief Assistant District Attorney Samantha J. Newman told the court during the sentencing hearing: "This man is a predator in every sense of the word, and the only way I know to guarantee that he doesn't rape another child is to make sure he is never outside of prison again.
"He deserves the sentence he received, and the victim deserves to know that Bah will never, ever, hurt her or anyone else again. Because of this victim's strength and bravery in testifying, she has ensured the Defendant won't be able to prey on another woman or child again."
Bah Adedoja was arrested on July 25, 2017, at the age of 30, when Douglas County Sheriff's Deputies responded to the Reserve at Sweetwater Apartments in Austell, Georgia to a reported sexual assault. Bah was arrested and charged with rape, battery and other sexual related charges and later appeared before the Magistrate Judge on July 26, 2017.
He is not a citizen of the United States and was simply visiting the U.S. temporarily when he committed those crimes.