Nigerian man dies in the middle of the road in Lagos after he was allegedly abandoned by emergency service hours after an SOS call was put through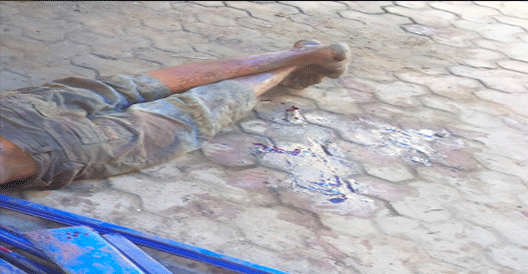 A Nigerian man has recounted how his noble act of kindness to save a dying man was wasted today after his SOS call to the Emergency agency in Lagos state was ignored.
According to Twitter user @zaddyDara, he was on his way to work this morning when he saw the bleeding man. He allegedly called the Lagos State Ambulance Service to come to the aid of the dying man. The Twitter user said he was stunned to be returning from work this evening only to see the bleeding man stone cold. He had died as no one came to his rescue.
Read his account of what happened below