Nigerian man finds House Officer who saved his life at LUTH after he shared the story on Twitter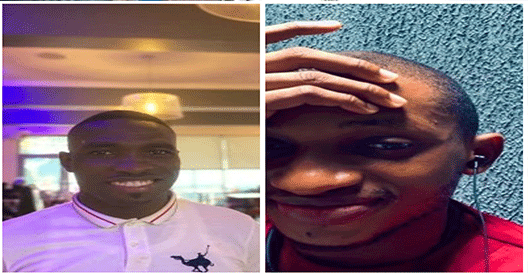 A former bank director, Tochukwu Ezeukwu has reconnected with a House Officer, who saved his life at the Lagos University Teaching Hospital (LUTH) in 2017.
Mr Ezeukwu found Dr. Sammy Amaechina after posting about his near-death experience on Twitter.
According to him, Dr Amaechina, then a House Officer, revived him and broke protocol to get blood for his tranfussion.
"A House Officer saved my life in LUTH on the 10th of November 2017. He stood by me while everyone else afraid of blood stood aloof. Revived me when I passed out, broke protocol to get me blood and transfused me. His name is Dr. Amaechina. Where ever you are, thank you, again."
The tweet found its way to Dr. Amaechina (@birds_errand) who promptly replied. He also mentioned a nurse who contributed in saving Ezeukwu's life.
"Heyya, I 'm glad to have been there for you. There was an amazing nurse in the picture, I think his first name is Christian/Christopher. great guy." he wrote.
Ezeukwu responded thanking him for his diligence and selflessness.
"Hello Doc. Thank you for your diligence and selflessness that night . Thank you. God bless nurse Christopher wherever he is, I remember him."
Amaechina
Ezeukwu
Meanwhile, Nigerians have equally praised the doctor for his diligence and selflessness. See Tweets below..