Nigerian man shares live video as he tries committing suicide for scoring a low mark in his JAMB examination.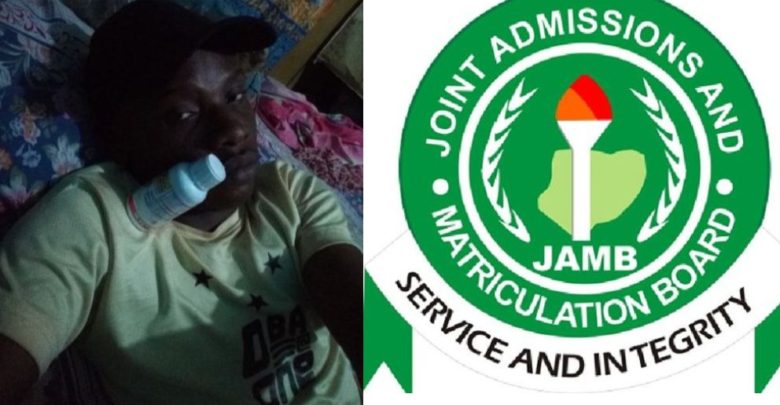 A Nigerian man simply identified as Segun, sent his family and friends into a frenzy last night after sharing a video of himself trying to commit suicide.
Earlier in the day, Segun had posted tweets describing how sad he was at scoring a low mark in his JAMB examination. According to Segun, there was no way he could have scored such a low mark. He then suggested that he will be trying to commit suicide by 9pm on Sunday night.
True to his word, he shared a video of himself drinking sniper. Thankfully, his friends were able to reach his mother, He was rushed to the hospital and is said to have been resuscitated.
See the video he shared
— Product of Grace? || Aburo omo iya Ologi.?? (@TweetsOfSHEGUN) May 12, 2019 "> here.