Update:Nigerian man stabbed to death by his girlfriend while allegedly beating her at a nightclub. (Photos)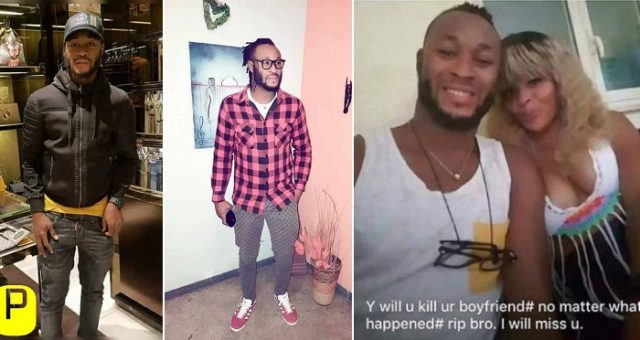 A Nigerian man identified as Evangelist Igg, who resides at Italy, has reportedly lost his life after he engaged in a fight at a nightclub.
According to reports, he was brutally stabbed to death by his girlfriend, while the both of them were fighting at the club.
The said gentleman died shortly after the incident as he was not given any first aid treatment while he writhed in pains – the duo had been having slight disagreements that evening before they entered into the club.
But they were later seen dancing with each other and friends assumed they had settled whatever might be the disagreement between them.
Igg was later reported to be having a chat with her while they both sat in the club. Then all of a sudden, she stood up and broke a bottle which she used to stab the man on his neck.
He was reported to have slumped immediately before friends rushed to give him aid, but he later died as there was no means available to administer first aid treatment on him.
One of his friends took to Facebook to mourn him,