Nigerian police reacts to the embarrassing trending video of IG, Ibrahim Idris by listing all the schools he attended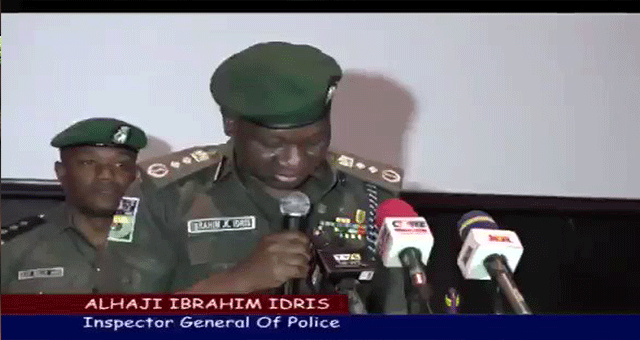 Almost 24-hours after, the Nigerian Police on social media has reacted to the video of police chief, Ibrahim Idris that went viral showing him fumbling with reading a speech in Kano State.
Without saying much, the official twitter handle of  Nigerian police shared a video of the IG fluently reading another speech and accompanied it with a list of the schools he attended including;
IGP Ibrahim K. Idris, NPM, mni attended; St. Paul Primary Sch. Sokoto,
Govt Secondary School Farfaru, Sokoto, ABU Zaria
(BSc Agric Economics), University of Maiduguri (LLB),
NIPSS Kuru Jos.
Author "Security and Justice, the Pathway to Peace & Reconciliation in Nigeria".
 IGP Ibrahim K. Idris, NPM, mni attended;

St. Paul Primary Sch. Sokoto,

Govt Secondary School Farfaru, Sokoto,

ABU Zaria (BSc Agric Economics),

University of Maiduguri (LLB),

NIPSS Kuru Jos.

Author "Security and Justice, the Pathway to Peace & Reconciliation in Nigeria".

#

IGPIdris