Nigerian Trailer driver takes off after his container falls on Range Rover (photos)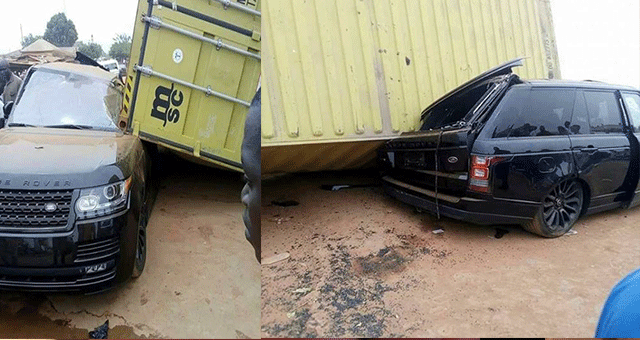 A trailer driver has disappeared after his truck tipped over and the container he was transporting fell on a Range Rover vehicle.
The container, belonging to MSC, badly crushed one side of the Range Rover, such that a repair seems impossible.
According to Super Cars of Nigeria, the car accident happened in Oyo state. The driver of the Range Rover Vogue was on his way to Oyo for a party when the accident occurred. Thankfully, no fatalities were reported.