Nigerian woman and her mother-in-law verbally attack each other abroad while her husband films (video)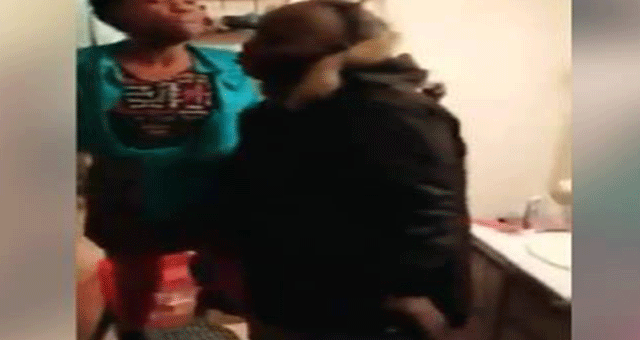 A Nigerian woman was filmed insulting her mother-in-law abroad while a man, believed to be her husband, filmed it.
In a video shared online, the wife can be seen raising her voice at her mother-in-law as they quarrelled. The row took place in the bathroom at their home abroad while the woman was bathing her daughter.
The wife hurled insults at the older woman in Yoruba and her mother-in-law also replied her with words of her own. The wife even threatened to beat her mother-in-law at some point.
Other voices can be heard in the background as they tried to get the mother-in-law to leave the bathroom.
The little girl who was having her bath can be seen crying in the video as the argument continued.
Watch the video below.