Nigeria's cadet officer, Sunday Linus Ogbole wins major award at UK Military Academy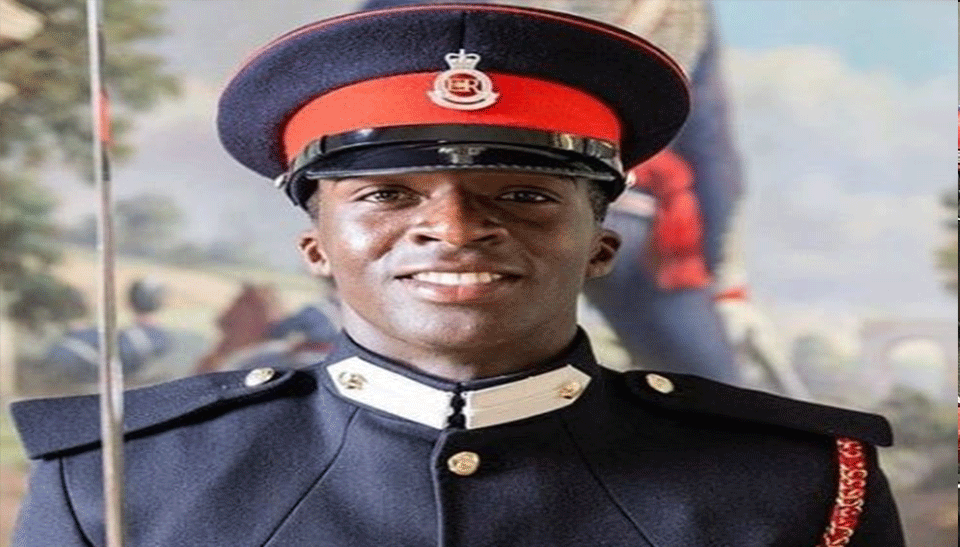 Nigeria's Cadet Officer, Sunday Linus Ogbole, has won the King Hussain Award by The Royal Military Academy Sandhurst.
He was given the award for being the most improved International Cadet of the Intake on the Regular Commissioning Course. This was revealed by the UK High Commission in Nigeria on its verified Twitter handle.
The tweets read, "Hats Off to Officer Cadet Sunday Linus Ogbole on winning the King Hussain Award by The Royal Military Academy Sandhurst for the most improved International Cadet of the Intake on the Regular Commissioning Course.

Officer Cadet Ogbole has shown determination and zest. His work ethic and dedication has endeared him to his platoon. He is extremely grateful for the opportunity and is conscious of the role he must play when he returns to #Nigeria and passing on his knowledge."