Nurse who treated victims of Crimea school massacre tries to commit suicide after finding out the shooter was her son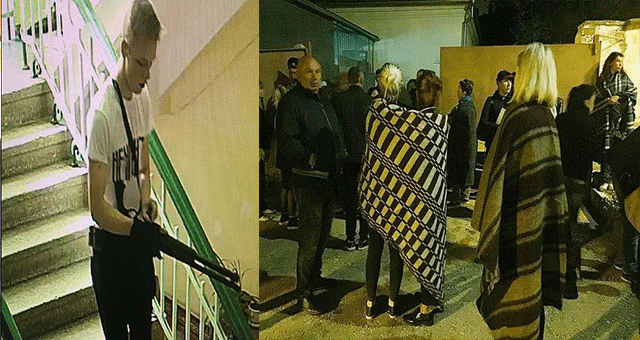 A nurse who treated victims of the Crimea school massacre, which took place yesterday, tried to commit suicide after finding out that the mass shooter was her son.
No fewer than 21 people were killed and over 65 were injured when 18-year-old Vladislav Roslyakov went into his former school with a gun and opened fire (read here). He also set off a homemade bomb in the canteen.
His mother, Galina Roslyakova, provided first aid to injured victims when they arrived at the hospital where she works. She was then taken away by police and tried to take her own life after being told that it was her son who was responsible for the mass murder after which he killed himself, it was reported.
Roslyakov's parents were divorced and his 52-year-old father was also taken in for questioning.
Five students are in comas after the attack and their condition is described as "extremely grave". Among the dead – mostly students aged between 15 and 19 – were a mother and daughter, Svetlana and Anastasia Baklanova, aged 57 and 26.
The alleged killer shot and killed himself in the college library. There have been angry disputes over whether the killer was alone.