Pantless South African Dancer Zodwa Wabantu Deported From Zambia (Photos)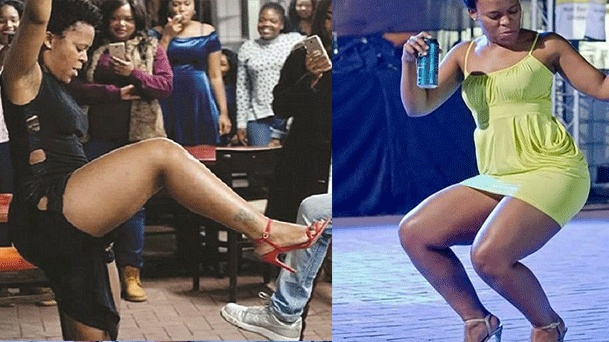 Controversial South African dancer Zodwa Wabantu, has been deported from Zambia on the grounds that her performance would "undermine national values"à
Her promoter Lucky Munakampe told AFP, "I can confirm that Zodwa has been deported back to South Africa by the immigration department," he gave no reason for her deportation.
Zambia's religious affairs minister Godfridah Sumaili told AFP last week that Zodwa would not be allowed to perform in the country. In his words, "Zambia is a Christian nation where morality and ethics have to be followed. We don't expect a woman to dance without underwear. If she is ready to come with her panties, fine, we will welcome her".
The dancer had been due to perform on Saturday in Lusaka at the launch of a music album organised by a local entertainment company, Sunset Sound Production.
The organisers of the show said in a statement earlier this week that Zambia's National Arts Council had rejected their application.
"The Council stated that… Zodwa's performances were not in the public interest and undermined our national values," the statement said.
Zodwa who was sent back when she landed at the Kenneth Kaunda international airport in the morning told her fans that she feels she has become a pawn in a fight between Zambian authorities and her promoters in the country. The erotic dancer went ahead to promise her fans that she would be back and that it was just a matter of time.