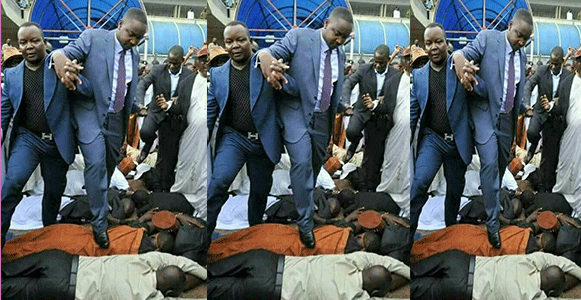 This photo of an Uganda-based Clergyman who claims that God spoke to him not to work on ordinary ground has caused mixed reactions on social media lately.  The man of God, identified as Pastor Busoga of Uganda says he is so holy that he can't walk on ground so as not to be contaminated.
As a result of this, the church members had to submit their bodies as a stepping stone for the man of God to step on while coming into the church for their usual church services.
Well, it is now very obvious that Wonders will never end as so many things are really happening in this world we came into.
Wake up my people!