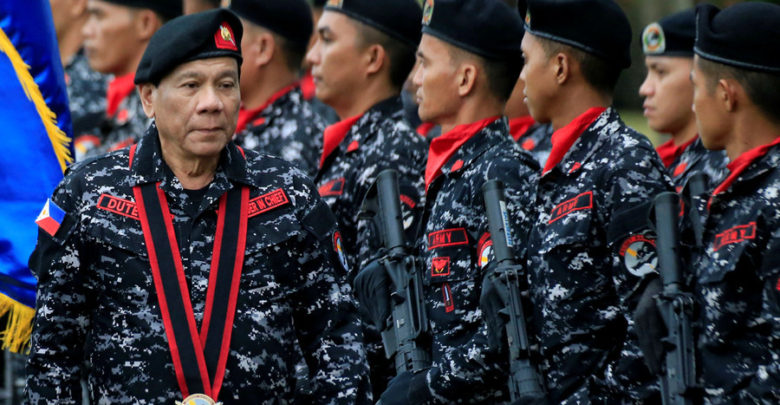 Philippines president, Rodrigo Duterte has ordered his soldiers to specifically target women rebel fighters in the country by shooting them in the vagina, instead of killing them because without one they 'would be useless'.
The 72-year-old veteran leader who served as a city mayor before becoming President, made the shocking order while addressing a group of former communist rebels last week.
He said: 'Tell the soldiers, "there's a new order coming from the mayor. We won't kill you. We will just shoot your vagina".
'If there is no vagina, it would be useless,' he added, according to local media.
In a statement to Al Jazeera, the Human Rights Watch group condemned the president's comments as 'misogynist, derogatory and demeaning'.
The group said it was just the latest in a series of misogynist, derogatory and demeaning statements he has made about women'.
Carlos Conde, a Human Rights Watch representative in the Philippines, added: 'It encourages state forces to commit sexual violence during armed conflict, which is a violation of international humanitarian law.'