Photos-22-year-old only child allegedly tortured to death by SARS operatives laid to rest in Kaduna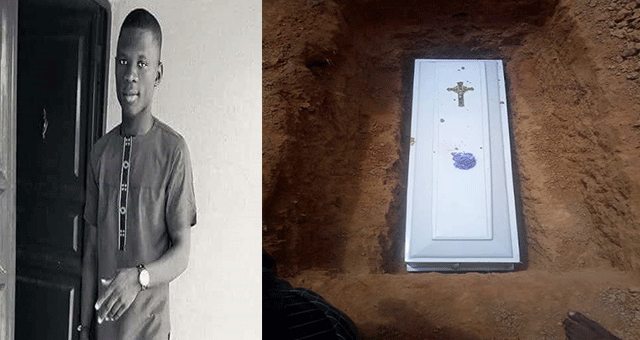 Richard Peter Gora, the only child of a Kano-based single mother was laid to rest last Saturday in Kaduna.
The 200 level Architecture student at Kaduna State University was allegedly tortured to death by some operative of the Special Anti-Robbery Squad over possession of phone used to send threat message.
Gora allegedly bought the phone at less than N10,000. Operatives traced the phone to the deceased and stormed his grandfather's residence. They took him to their office and allegedly tortured him to death in attempt to extract information from him.
According to reports by Gora's family, his mother met him unconscious at SARS office and begged that he should be released to her on bail so she could take him to a hospital for treatment but the police refused.