Photos: Lady moves into a new apartment and what happened four months after will leave you in shock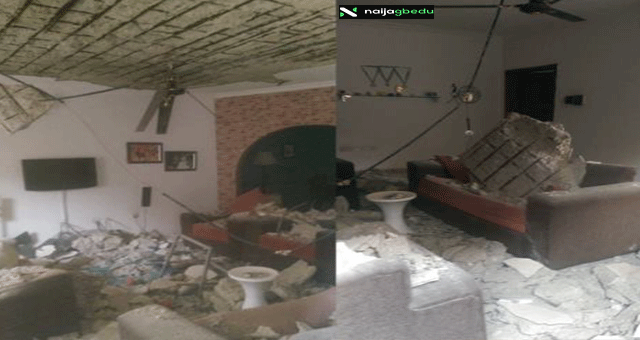 The images you see above is exactly what happened to twitter user @DuchessAnnie after she moved into a new apartment two years ago.
According to her tweets, she got the place, paid for it and set it up to her taste. Four months into her living in the apartment, the ceiling gave way with the debris from the decking falling in her apartment.