Photos: Man beaten by irate mob for defiling 6-year-old girl inside ladies' washroom in Nairobi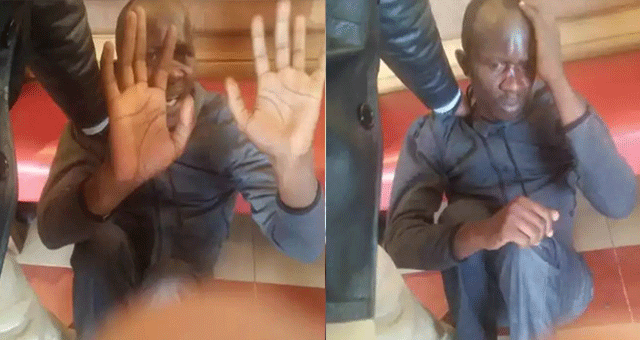 Social media users shared photos of a man nabbed after he defiled an unattended 6-year-old girl at the Java House Karen restaurant in Nairobi on Wednesday, 13 March.
Nairobi county police commander, Philip Ndolo, who confirmed the incident, said the accused identified as William Wangila, 40, defiled the child at the toilet while she was washing her hands.
"The girl went to the toilet and while she was washing her hands at the sink, Wangila grabbed her and inserted his fingers in her genitals," Ndolo said on Thursday.
The police boss said that the girl screamed and ran to her mother for help.
"After the man tried to assault her she ran to her mother for help," he added.
Eye-witness, Jackie Arkle told the Star Wangila was beaten by a mob before been taken by the security officers to Karen police station.
Wangila was arraigned in court on today.
Meanwhile see a few reactions on Twitter below..