Photos: Three missing children found dead in their father's car in Kogi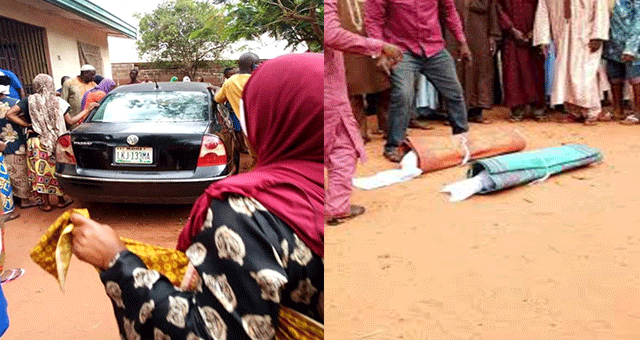 The bodies of three children who were declared missing in Kogi state since Tuesday morning, have been found in a car today.
Two of deceased are the children of former chairman Okada Riders Association, Mr Jackson Bobo. The third one, a young boy was given to one of his wives to be trained.
It was gathered that the three children were found dead in Mr Bobo's car parked in front of his house.
"Search for those children commenced since yesterday morning till this morning when they found dead in inside his spoilt car packed in front of his house. Two who are girls are his biological children, and one young boy was given to one of his wife to be train." reports Kogi activist, Usman Austin Okai.