Photos: Two Nigerian nationals nabbed in Thailand for investment fraud, overstaying visa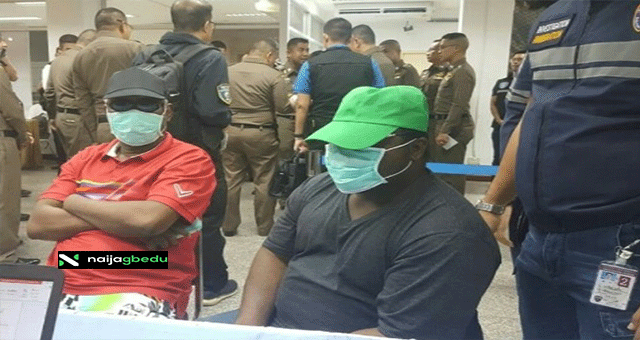 Two Nigerian men have been arrested in Thailand for investment scam.
The Nigerian nationals identified as Emmannuel Tochukwu Olisakwe, 55, and Friday Ekene Ochiaka, 41, were arrested in Bangkok's Bang Kapi area and accused of sending an email inviting people to wire money to an investment fund.
The scam cited the name of a well-known financial institute's executive to boost credibility.
Police found that the two men then wired the ill-gotten money to an accomplice identified as Daniel Abuah – who is still at large and being sought.
This case was launched after the executive whose name was used heard through a friend about the scam email and filed a complaint.
Besides the charge of fraud, the two Nigerians are also accused of overstaying their visas for nearly two years.