Police release picture of 3-year-old girl kidnapped from birthday party after couple lured her with sweets, say she is in 'immediate danger'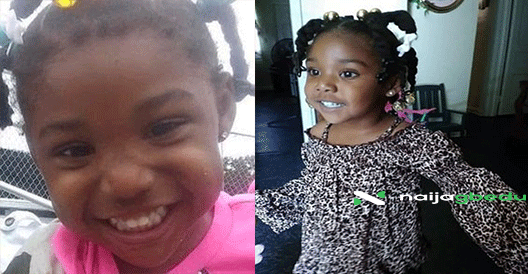 Police in Birmingham, Alabama, US, have released photos of a 3 year old girl, Kamille 'Cupcake' McKinney, who was last seen at a Birthday party on Saturday night and was allegedly kidnapped outside the party by a man and woman who 'lured her with sweets'.
According to Police, the girl was abducted at 8.30pm by a man and woman in a black SUV or possibly an older model Toyota, and claim the couple were seen enticing other children with candies.
Birmingham Police Sgt Rodarius Mauldin has released a search alert for the kid and says they just want the kid safely returned to her parents. According to police filings, Kamille is 3 feet tall, weighs 60 pounds and has brown eyes and black hair. She was last seen wearing a pink T-shirt with a Minnie Mouse leopard print design, leopard print shorts and yellow, white and blue hair bows.
Speaking to CNN, Police Sergeant Rodarius said an SUV had been located but officers are still searching for the missing girl.

The sgt said: 'Our main objective is Kamille comes back home safe to her parents.'
Kamille's father Dominic McKinney, 27, told CNN he gave his daughter the nickname 'cupcake'.
'When she came out, she was all cute and red with little brown eyes and I said "That's my cupcake".' He told local reporters.
"I spent the weekend searching abandoned buildings and schools for my daughter.
'I just want my daughter back. I'll pay anything, I'll put up anything. 'Everybody knows Cupcake and I'll do anything to bring that baby back home.'