President Buhari hosts former ministers who served in his military administration from 1984 to 1985 (Photos)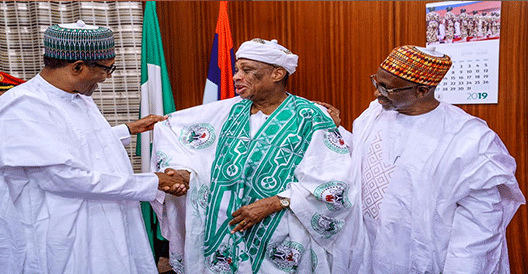 Earlier today, President Buhari received in courtesy visit Former Ministers who served in his Military Administration from 1984 to 1985 at the State House.
Some of the former ministers in attendance included; Brig. Gen. Ahmed Abdullahi, Dr Emmanuel Nsan, Amb. Ibrahim Gambari, Maj. Gen. Mohammed Magoro and Alh. Yarima Ibrahim.
See more photos below….