Presidential aide, Bashir Ahmad, denies claims that man who swam in a gutter to celebrate President Buhari's victory has died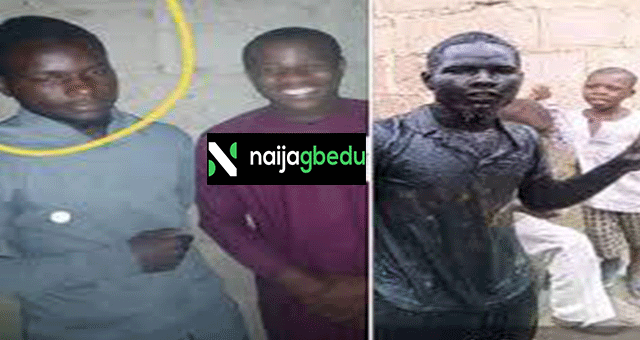 President Buhari's personal assistant on New Media, Bashir Ahmad, has denied media reports that Aliyu Mohammed Sani, the man who jumped inside a gutter to celebrate President Buhari's victory in the just concluded presidential polls, died.
Shortly after the presidential election results were released and President Buhari declared winner of the election, Aliyu, a staunch supporter of President Buhari, jumped into a gutter to celebrate his victory in Bauchi state.
Rumor was rife on Social media last week Tuesday that Aliyu had died from complications that arose from him drinking the dirty water in the gutter. He was said to have have died after battling with gastrointestinal bleeding in the hospital for days after his public stunt.
Well, he had an interview with Daily Trust where it was affirmed he is still alive. Sani, a painter dismissed the rumour that he was taken to hospital over any form of complication
"As I am talking to you now, I am on my way back to Bauchi after we finished a painting work somewhere outside Bauchi," he said.
According to him, his decision to drink water from the gutter if President Muhammadu Buhari wins re-election was a promise, he took in the presence of people which he fulfilled.
"It is true, I made the promise before the elections and I fulfilled it and I have no regrets," he added.
To further dispel the rumors, Bashir took to his twitter handle to disclose that he had spoken to Aliyu as well
" I have spoken to him earlier, Alhamdulillah for his life, his life will in sha Allah be moved to the #NextLevel, same with millions of Nigerians. Aliyu did that for pure love, and he will see purest love in return" he tweeted