Princess Diana's former bodyguard blames Prince Harry for not protecting his father-in-law from the manipulative ways of the press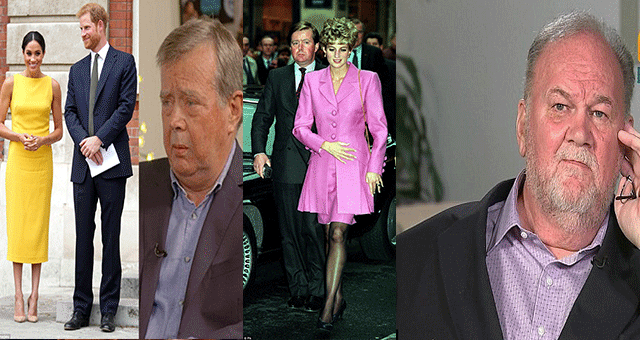 Retired Metropolitan Police inspector Ken Wharfe, who was also Princess Diana's former bodyguard, has blamed Prince Harry and other officials working for the Royal family for not protecting Meghan Markle's father from the manipulative ways of the press.
Thomas Markle had missed the Royal Wedding and has been various interviews blasting his daughter and son-in-law, alongside staged photo ops that he was allegedly paid for.
Wharfe however insists that the Harry should have had aids dispateched to help his father-in-law to cope with media attention surrounding the royal wedding.
"He's not an unintelligent guy. He's been through the mill himself, he knows what press intrusion is like. He has a drawbridge and a portcullis to hide behind when they pursue him. Thomas Markle doesn't.
Nobody's looking after him. They're going to bend his arm, there'll be the offers money, there'll be the pursuing paparazzi, the invasion and the negative reporting that we've seen.
Harry could have done something about that. He may have advised palace officials, maybe he did, but he could have insisted on that. He could well have done, but for some reason it hasn't happened.
I don't think we should dismiss her father as someone whose made mistakes here, as an ogre. His behaviour are as a result of poor advice or no advice.
I think the palace were at fault not to earmark this problem very early on in this engagement or even in that relationship and decide how are we going to address this with her father.
These are ordinary folk, divorced living in a foreign land and suddenly their daughter's marrying a prince. This was always going to be a problem." This