Royal fans wrapped in their sleeping bags camp outside Windsor Castle on the eve of Prince Harry and Meghan Markle's wedding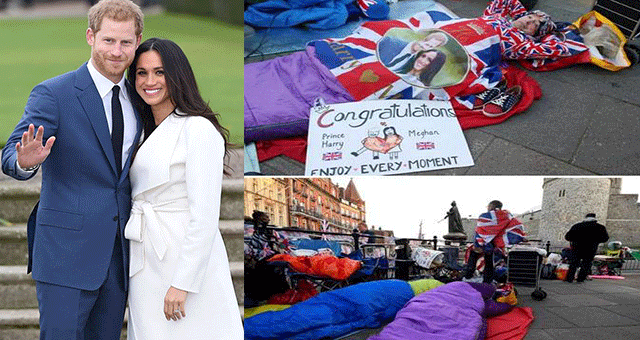 Royal fans who want to get a clear view of the royal wedding have already arrived the streets of Windsor and have taken up the perfect spots that will give them a close enough view of the Royal ceremony tomorrow.
Royal fanatics camped out on the streets in their sleeping bags and blankets. The adoring royalists can be seen draped in the Union flags as they anticipate what will be the most spectacular event of the year in the UK.
Merchants are also taking advantage of the event to sell their royal merchandise which includes swimsuits and condoms that have the face of the royal couple on them. Shops in Windsor have been proudly displaying their selection of souvenirs and houses have been decorated in masks of Harry and Meghan.
See photos below.