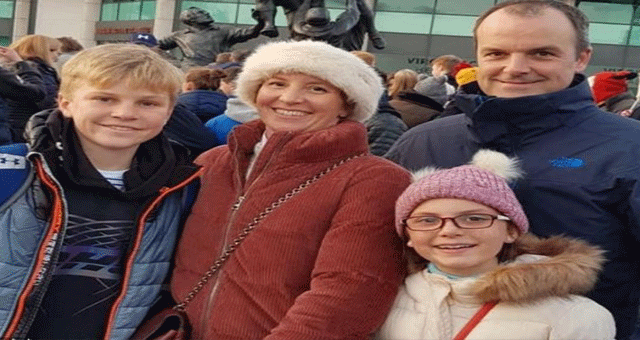 Anders Holch Povlsen, 46, Denmark's richest man and the billionaire owner of ASOS has lost three of his four children in the Sri Lanka terror attacks on Easter Sunday.
Povlsen is the second largest private landowner in the UK and is the biggest shareholder in the online retailer. Just days before the devastating attacks, one of Povlsen's children, Alma, shared a holiday snap of her siblings Astrid, Agnes and Alfred, next to a pool in Sri Lanka.
Six nearly simultaneous explosions at three churches and three hotels took place at Colombo, Negombo and Batticaloa on Easter Sunday.

Other blasts were reported at St Sebastian's Church in Negombo, a majority Catholic town north of Colombo, and at Zion Church in the eastern town of Batticaloa.
A spokesperson for the 46-year-old father-of-four Anders Holch Povlsen, confirmed that three of the businessman's children were among the dead.
Mr Povlsen owns the Bestseller clothing chain which he inherited from his father when he was 28, and is the biggest stakeholder in Asos.com.
Denmark's Ministry of Foreign Affairs said on Monday that three Danes were killed in the bombings.
Police will examine reports that the intelligence community failed to detect or warn of possible suicide attacks as part of their investigation.
Five Britons, including two people holding joint US and British nationalities, are among the 290 people dead.
Among the Britons feared dead are Anita Nicholson, 42, and her 11-year-old son Alex.
There are also US, Turkish, Indian, Portuguese, Dutch and Chinese victims among the 27 foreign nationals killed.
More than 500 people have been injured.
Thirteen suspects have been arrested, according to officials. No-one has taken responsibility for the massacre.