Sad: Young Nigerian man slumps, dies while playing football 9 months after his mother's death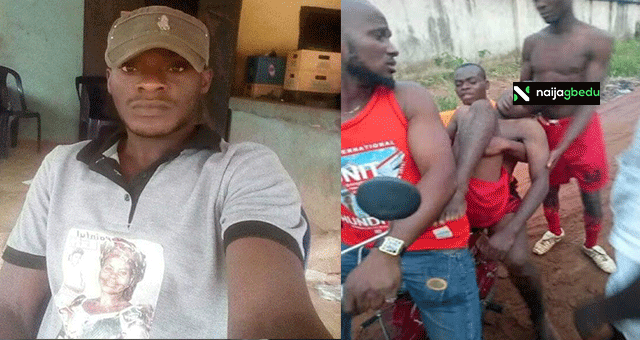 A young man identified as Amarachi Agaptius Ezenagu was laid to rest on Friday in his hometown Ubulu community in Imo State.
According to reports, the deceased popularly known as Coutinho, slumped and died last week while playing football with his friends.
Friends and family members have taken to Facebook to mourn him. One of them wrote.
"Way na so u come go without any sign shaiii man I don't know how to begin, Nnaa as u normally call me nobody will call me that way again
I choose calling u Countihno nobody to fill ur gap inside the field that's all for u the man Countihno"

His brother an another relative revealed that it has only been a year dince their mother's death.

RIP COUNTIHNO
Brother like no other
it never reach a year mum pass out Amara u have join
why this time. Nobody will will replace u in my life again u are gone just like that
R.I.P elderly brother
R.I.P WAY or MAN as I the call u
R.I.P Agaptius
R.I.P bloody
R.I.P Amara
GOOD BYE 2nd K.K I LOVE U THAT'S UR YOUNGER BRO
I still love man"

"Why so soon, what really happened to you.Amarachi why, this is nine(9) months your mother was buried.Amy baby as i do call you, you're truly a Hero given to us in the land of Ubulu.we are heart broken that you are gone, who will replace you on this earth, no wife no children how can we bear this.Amii kk, you're such a nice and caring brother toward us, my football player, who will replace the vacuum you left behind.well, we can't question God because he knows the best for you dear.Big brother know that we all love and cherish you but God love's you most. Rest in peace Amarachi Agaptius Ezenagu."