See photos from Rio de Janeiro carnival as thousands of Brazilian dancers parade their assets in sparkly G-strings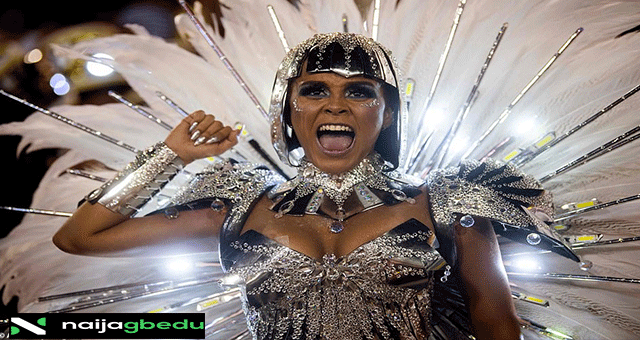 On Monday night, revellers across Brazil took part in the 2019 Brazilian Carnival which took place at Sapucai Sambadrome in Rio de Janeiro.
Thousands of sparkling dancers from the city's elite samba schools stormed the street wearing spectacular floats, feather headdresses, and sparkly G-strings to join in the celebration.
Continue to see more photos below.