See the messages of support Meghan Markle wrote to sex workers as she and Prince Harry stepped out for a joint official engagement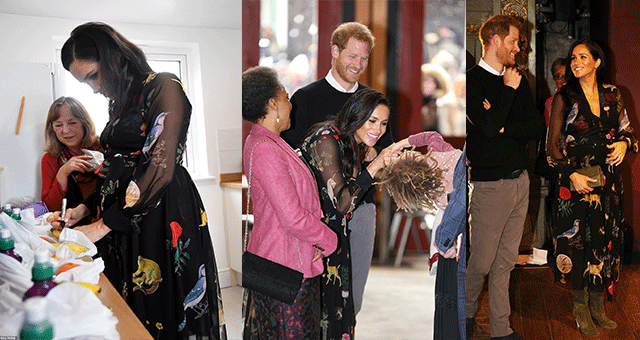 The Duke and Duchess of Sussex stepped out for a joint official engagement today in Bristol and they visited a number of places, including a charity helping female sex workers.
During a visit to One25, the charity that caters to female workers in the sex industry, Meghan Markle was seen writing empowering messages on fruits which will be distributed to the sex workers on the streets of Bristol.
While there, Meghan and Prince Harry met a former prostitute. They also heard how the charity outreach vans will deliver food, condoms, advice and even blankets and hot water bottles to workers on the street.
As always, Meghan looked beautiful for the engagement and so did Harry who couldn't stop holding his wife's hand.
See more photos below.