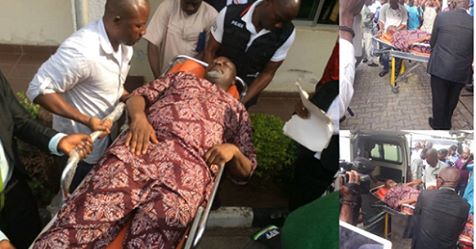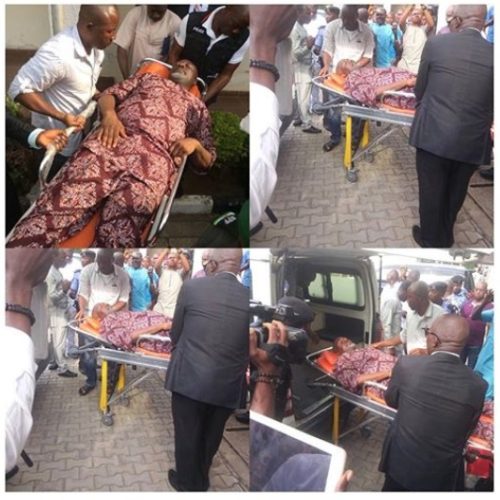 The Police, today, arraigned Dino Melaye, the Senator representing Kogi West Senatorial District of Kogi State before a magistrate court in wuse zone 2 Abuja.
Dino was brought to the court on a stretcher by the police. The court has granted him bail in the sum of N90 million.
Read Also: Dino Melaye, lawmaker representing Kogi west senatorial district has been re-arrested by the police. Melaye was brought on a stretcher however, newsmen were prevented from going into the court premises.
Melaye landed in the hospital after he sustained injuries when he jumped out of a moving vehicle conveying him to a court in Kogi for a gun running case. The magistrate court sitting in Abuja granted bail to Senator Dino Melaye in the sum of of 90 million naira and two sureties.
In other news, there are reports that senate grilled Inspector General of Police, Idris Ibrahim, behind closed doors over the alleged maltreatment of Melaye during his arrest and detention by the police.