Singer, Brandy who was Kobe Bryant's High school prom date, speaks out on his death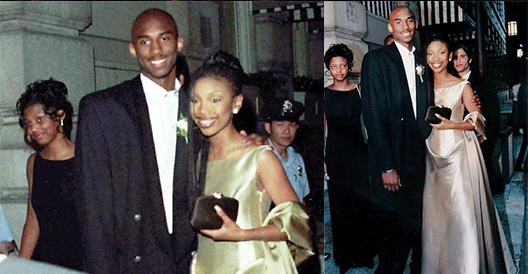 Almost a week after Basketball legend Kobe Bryant was killed in a helicopter crash alongside his daughter, Gianna, and 8 others, singer Brandy has now come out to send her condolences to the family of Kobe.
Kobe and Brandy were friends while he was still alive and she was his former prom when she was much younger.
Brandy's friendship with Bryant dates back to the 1990s, when she confessed to an interview that they once went to prom together.
'He'll always be my date," Brandy said in the 1996 Entertainment today interview.
The 40 year old singer has now shared her condolences towards the family.
Posting on her Instagram page Saturday, the 'Afrodisiac' singer said;
"Never will I understand. My condolences to @vanessabryant, and all families who are in pain during this tragic time. Love #Mamba #Mambacita," Brandy captioned a photo of the late Basketball legend and Gianna.