Snoop Dogg takes a swipe at Kim Kardashian again, says Kanye West 'truly misses a black woman in his life.'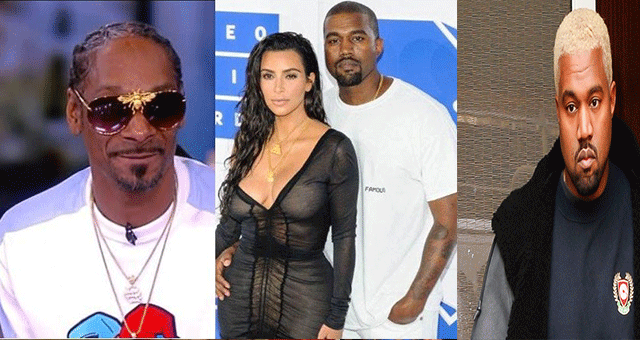 Veteran rapper, Snoop Dogg, has blasted Kim Kardashian again over her husband Kanye West's West's Twitter outbursts.
The 46-year-old rapper who on Thursday featured in an interview on The View, claims Kanye is 'missing a black woman in his life' to keep him out of trouble.
When asked for his thoughts on West's recent controversial 'slavery was a choice' comments, Snoop quickly told the co-hosts: 'I thought he needed some medical attention, first and foremost.
'I started feeling sad for him. He truly misses his mother, he truly misses a black woman in his life.
'He truly misses the stability of having somebody telling him when he's wrong and correcting him and checking him as opposed to allowing him to continue to do what he's been doing.
And that to me is something that he needs – he needs help – he's crying out for help, so instead of me bashing him, we trying to help him now' the 'Drop It Like It's Hot' hitmaker concluded.
This comes just weeks after Snoop had a radio interview with Revolt TV's The Breakfast, and said he believes any men entering the Kardashian family with their minds straight come out of it worse-off.
'If you look at the people that went into that house with their minds straight, Lamar Odom, Kanye West, Rob Kardashian… I'm just saying, but the women are on point, million dollar deals, walking the runway, selling makeup, emojis.'