Some female teachers in Ghana also demand sex for grades – Journalist, Gifty Oheneyere says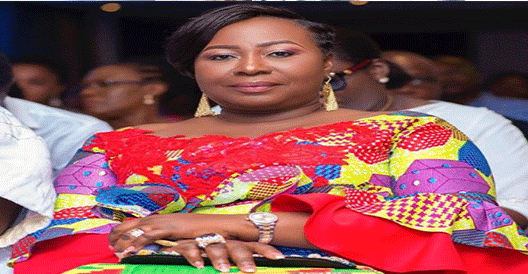 Ghanaian broadcast journalist Gifty Anti Oheneyere has said that some female teachers and lecturers are also in the habit of demanding for sex in return for good grades from their male students.
Gifty stated this while reacting to the #SexforGrades investigative documentary released by BBC yesterday October 7th.
The documentary exposed how lecturers in the University of Ghana and the University of Lagos demand for sex from their female students in exchange for good grades as well as academic favors.
In a post she shared on her Instagram page, Gifty said in Ghana, sex for grades is also being practised in Junior High Schools and Senior High Schools
A CALL FOR CURE NOW
By Oheneyere Gifty Anti.

In fact we have long gone pass the period of Naming and Shaming.
And I am glad, some are boldly doing it now.
Sex for Grades in Tertiary institutions and you are shocked? Are you kidding me?

My dear, it is happening in primary, JHS and SHS. It started long ago and when we talked about it we were told we are 'demonizing' teachers and lecturers.

Listen, there are very good teachers/lecturers and I have male and female tutors who give me information all the time, about what is going on.
I am tempted to post the recent one about some teachers in a school in the Brong/Ahafo area who actually 'share' the Primary 6 girls before they get to JHS 1. So by the time they get there, the teachers know 'who belongs to who'. Such nonsense. Such evil.

And oh by the way, it's not only male teachers who demand sex for grades. Some female teachers do same. And the victims of such demonic people in authority are both male and female.
So yes, some male and female teachers and lecturers and 'bosses' are demanding sex from both male and females.

We are in trouble, because we have given too much power to teachers and lecturers to determine the destiny of our young ones.

We base potential success in life on what grades you get while in school. So some of these tutors hold our young ones hostage.

Our country is sick and we need to find a cure, RIGHT NOW" she wrote