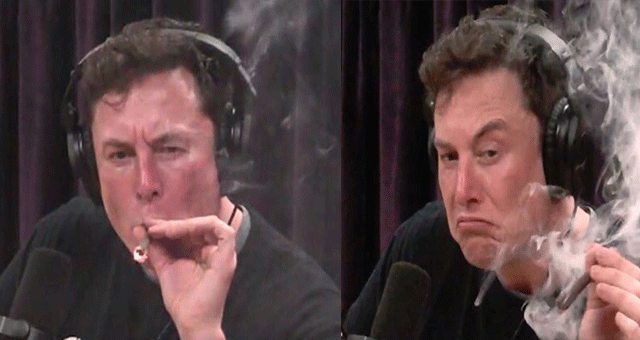 Tesla CEO, Elon Musk appeared on "The Joe Rogan Experience" podcast on Thursday night, where he discussed a wide range of topics including his tweeting behavior, his Boring Co.'s flamethrowers, and "neuralink" devices that could connect brains to computers.
During the interview, Elon Musk stunned his board of directors and indeed the world when he sipped whiskey and smoked marijuana during a 2 1/2-hour podcast.
"I'm not a regular smoker of weed," he said as he took one drag from what Rogan described as a joint containing tobacco mixed with marijuana, which is legal in California.