Thai lady who married older man with facial deformity pecks him in new photo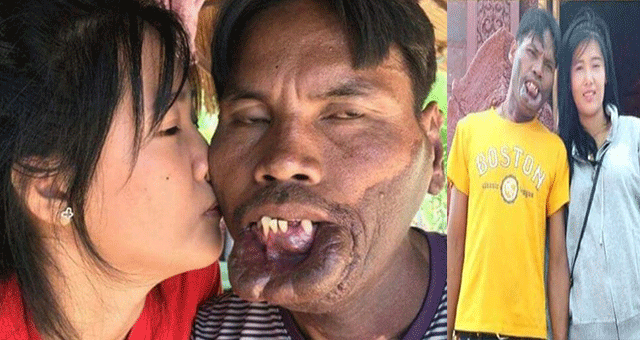 21-year-old Thai woman got married to an older poor man with a birth defect to his mouth.
In new photos posted on Facebook, the woman, Bunmee is seen giving a peck to her husband.
According to reports, no dowry was paid as the man has nothing to offer but 'his love and devotion'
Bunmee explained that she was married before and has a child. But her ex was a gambler.