This 19 year old boy who lost his two girlfriends shortly after they gave birth vows to fight on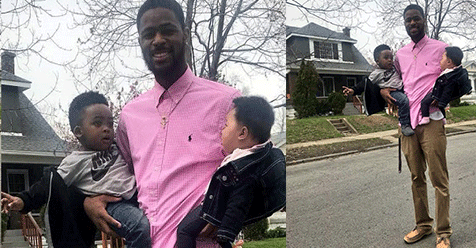 A 19-year-old Twitter user has shared his rather, weird story on how he'd never give up, after loosing his 2 girlfriends who both had a child for him.
He wrote on the social media site; "At 17 I had my first child my girlfriend got killed in a drive by. At 18 I had a daughter and my 2nd girlfriend died of cancer but im still strong 💪🏽. 19 2 kids with 2 jobs in college. Will never give up 😤😤 #GrindDontStop"
Some reactions:
@PhoneHomeConnor: Mann you need to just stay single for now on
@lost_girl_alex: Yea maybe instead of kiss of death, it's cum of death. Like if he cums inside you you die 🤔😩
@VirtueVicto: Jesus just stay single and watch over this kids please. Accident and cancer ahhhhhh
@daveyoung84: Ok so at 16 you impregnated a girl and then maybe right after she was killed you impregnated a girl that presumably had terminal cancer. This just ain't adding up but ok…
@favoursalu: The way you started, by the time you get to 30 yrs, you will have like 17″kids.
akorede_adekoya: I am sure he is related to some place in Nigeria deep deep his village people are not tired yet
lollyvannila: If should happen to a young man in Nigeria people will be saying his village people are work in his life. What's destined to happen will surely happen.
autogram772: Ladies you've heard it from the horses mouth. Stay away from that dude… something is not right
bard.jpeg: This guy doesn't look 19, his second child doesn't look like a girl, the children look a bit older than expected. Hope I've convinced and not confused you that this guy was just trying to use the hashtag and gain fame?! 😄
typearlsevents: Their purposes in life was to give you two beautiful strong daughters but pray
courtney_kierra: Something is wrong here🤔oga 19yrs wetin u do ur girlfriends??i pity the next victim
miebi_f: LMAO… OGA has been cheating,there's only 12 months BTW 17yrs n 18yrs, 12months – 9months(of being pregnant)=3months…so, apparently, he met his 2nd gf exactly 3months after the 1st died?.. Hell no!!! … He even stated it.. He said "my 2nd girlfriend"…if you know, you know 😂