This hairdresser who deliberately spread HIV to lovers he met via Grindr dating app is jailed for life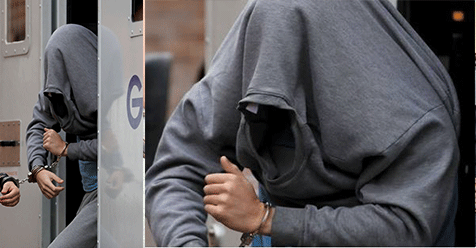 A gay hairdresser who deliberately spread HIV to lovers he met through the Grindr dating app has been jailed for life
Daryll Rowe, 27, was convicted in November last year, making him the first man in Britain to be convicted of intentionally trying to spread the virus. He was found guilty of five counts of grievous bodily harm with intent, and five counts of attempting to do so after meeting them on the gay dating app.
Rowe infected five men with HIV and attempted to infect another five after he was diagnosed with the virus in April 2015.
After being diagnosed with HIV in his home city of Edinburgh, Rowe met men on gay dating app Grindr. He had sex with eight of them in Brighton, East Sussex, between October 2015 and February 2016, before fleeing to the north east where he went on the run from police, targeting two more men.
During his trial, which lasted 6 weeks, it was heard he embarked on a cynical and deliberate campaign to infect men with HIV, refusing treatment and ignoring advice from doctors.
He insisted on having unprotected sex with his lovers and lied to them that he was "clean". When they refused to have unprotected sex, he used a condom but he tampered with them, tricking his lovers into thinking he was practising safe sex. Afterwards Rowe would become aggressive and taunted some of the men in text messages. He repeatedly lied to authorities and would use aliases with his victims.
Prosecutor Caroline Carberry QC read out statements from nine of Rowe's 10 victims, which she said showed the "devastating consequences" of his actions.
One of his lovers said Rowe told him after he'd had sex with him, "I have HIV, LOL, oops," and this has left him considering suicide every day and doubtful of entering another relationship.
Another said: "Darryl has destroyed my life. I would rather he had murdered me than left me to live my life like this."
Today, Rowe was given a life sentence at Lewes Crown Court, of which he will serve a minimum of 12 years.